01. WHAT IS NOT AN ACCEPTABLE FORM OF ID:
Current utility bill, Bank statement
Government check (this can include a paycheck, other government document or a concealed carry permit)
College IDs
Non Ohio State ID
02. WHAT IS AN ACCEPTABLE FORM OF ID:
Ohio Driver license
U.S.passport
Ohio State ID card
An interim identification form issued by the Bureau of Motor Vehicles
U.S. military ID card
Ohio National Guard ID, or U.S. Department of Veterans Affairs ID that includes the voter's name and photograph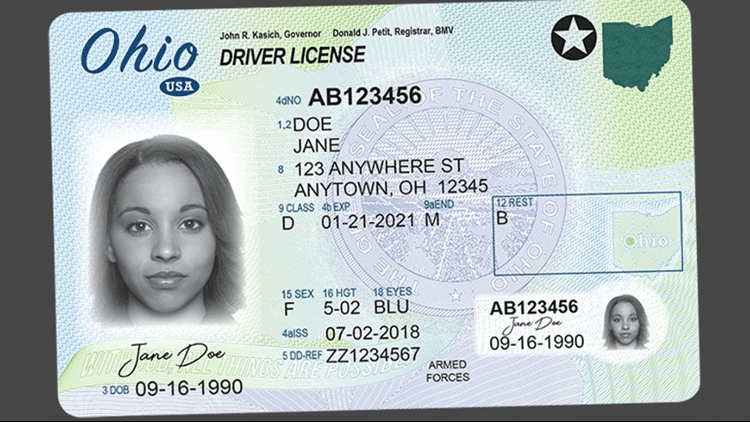 03. FREE STATE ID CARDS
Beginning April 7th, 2023 any person who applies for and receives a state ID card from the BMV will receive it for free.
This is the primary form of photo ID for someone who does not hold a driver's license.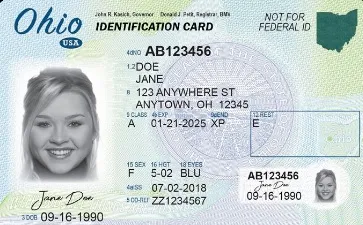 04. ABSENTEE BALLOTS
Deadline to apply: Closure of business on the 7th day before Election Day (Tuesday before election day).Deadline to turn in: Must be returned to a polling place by the 4th day after the election. In order for votes to be counted, absentee ballots must be postmarked before election day.
05.VOTER REGISTRATION
Updating online registration must provide an Ohio driver license/state ID number and the last four of SSN.
If you are registering to vote or updating your registration using a paper form you must provide an Ohio driver license,state ID number or last four of SSN.
A driver's license/ state ID card that is issued to a person who is not a U.S. citizen must include a notation designating that the licensee or card holder is a noncitizen. 
06. EARLY IN-PERSON  VOTING
The acceptable forms of ID for voting Early In-Person are the exact same as the valid forms of ID required to vote at the polls on Election Day.
The day before Election Day is eliminated as early in person voting day.